Circular City + Living Systems Lab
April 1, 2019
Global Aquaponics Practitioner Survey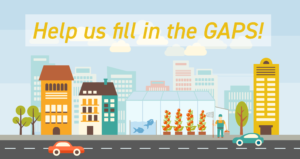 CCLS's CITYFOOD UW team sends out the GAPS survey to build upon the project's international aquaponic system database.
Aquaponics is catching on; many farms have opened their doors since 2013, the year of the last survey of the field. The international project CITYFOOD investigates how aquaponics can be practiced in cities to satisfy growing food demand and relieve pressures on the environment. 
The GAPS survey provides real-world information about existing aquaponic systems and farms which define current practices. Aquaponic farmers and researchers opt in and become part of a public Global Aquaponic Directory managed by CCLS's CITYFOOD UW team. Using all results from this survey, we aim to connect and empower aquaponic farmers, researchers and decision-makers.