Circular City + Living Systems Lab
June 16, 2020
CCLS receives COVID-19 Research Grants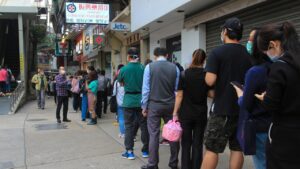 The CCLS and UIL expanded their collaboration on COVID-19 research after receiving an additional Economic Recovery Research grant as a part of the University of Washington Population Health Initiative's funding program to understand the spatial and economic impacts of COVID-19.
The project "Technology and Spatial Transformation as Mediators of Economic Recovery from COVID-19 for Food Retail Businesses and the Communities They Serve" (UIL + CCLS) will expand the research started in April with the COVID-19 Rapid Response project.
The two labs will also collaborate on a third grant, "Economic Impact of Office Workplace Transformation Due to COVID-19: How Can Buildings and Surrounding Areas Recover?" led by Prof. Sofia Dermisi in the Department of Real Estate. Learn more about the two funded research projects here.