Circular City + Living Systems Lab
July 10, 2020
GSS Final Presentations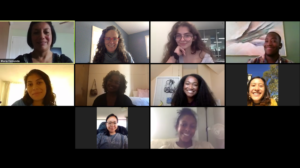 The Global Sustainability Scholars (GSS) scholars come together for a virtual presentation to conclude the second summer of the program.
The research showcased focused on urban sustainability issues regarding the Food, Water, and Energy Nexus. Four international research groups partnered with GSS to look at vertical green systems, food cooperatives, green infrastructure, and urban agriculture integration. Congratulations to the scholars for their outstanding work and thank you to Future Earth's Kristen Rowell and María Fernanda Enríquez for their leadership and coordination.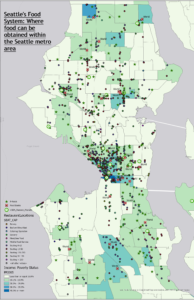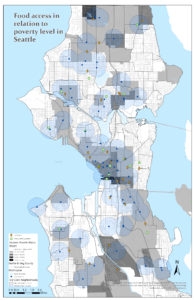 CCLS worked with Darryl Acker-Carter from George Mason University to map Seattle's food and urban agriculture system. Specifically looking at community food centers, community gardens as well as restaurants, grocery stores, and corner stores, the team utilized GIS to overlay various socioeconomic data on the Seattle area to see if patterns of income and food access exist.